What Makes Our Office Unique?
Dent Blanche is the dental resort. Built on a over 3 acres of mature trees in Princeton, NJ., we are the most luxurious dental office in the nation.
Read the article that was published in "Business Insider" about our new concept 'Nature-Infused Dentistry' that is combining Nature with our cutting edge dental technology in the market to ensure a patient's elevated experience.
---
"My inspiration for Nature-Infused Dentistry was born from my desire to create a truly positive and calming environment for my patients. By incorporating nature's elements, I aim to change the way people perceive dental visits. Our patients' comfort and happiness are our top priorities, and I am thrilled to witness the transformative impact this concept has had on their dental experience."
— Dr. Radwa Saad
---
Scenic Views
Every dental room has been thoughtfully designed to maximize natural light, providing patients with captivating views of the flourishing outdoors. The presence of lush, green trees and playful wildlife creates a calming environment that immediately puts patients at ease.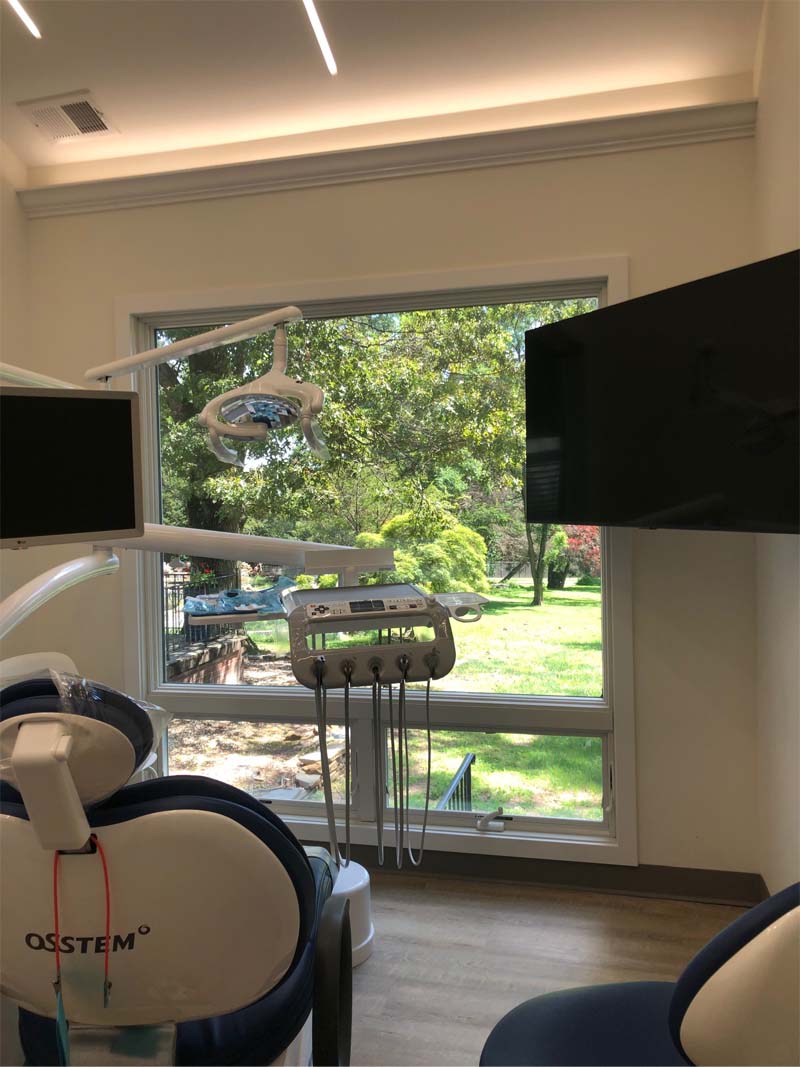 ---
Serene Park-Like Settings for Meditation and Reflection
In addition to the captivating views from within the dental rooms, Nature-Infused Dentistry offers patients the unique opportunity to explore and meditate in a private three-acre land surrounding the dental office. This picturesque park-like setting is adorned with historic, majestic trees that have stood the test of time, exuding a sense of tranquility and wisdom. Patients are encouraged to take leisurely strolls amidst the lush greenery, immersing themselves in nature's embrace. Whether before or after their dental appointments, this serene outdoor space provides an ideal sanctuary for patients to unwind, gather their thoughts, and embrace moments of calm and reflection.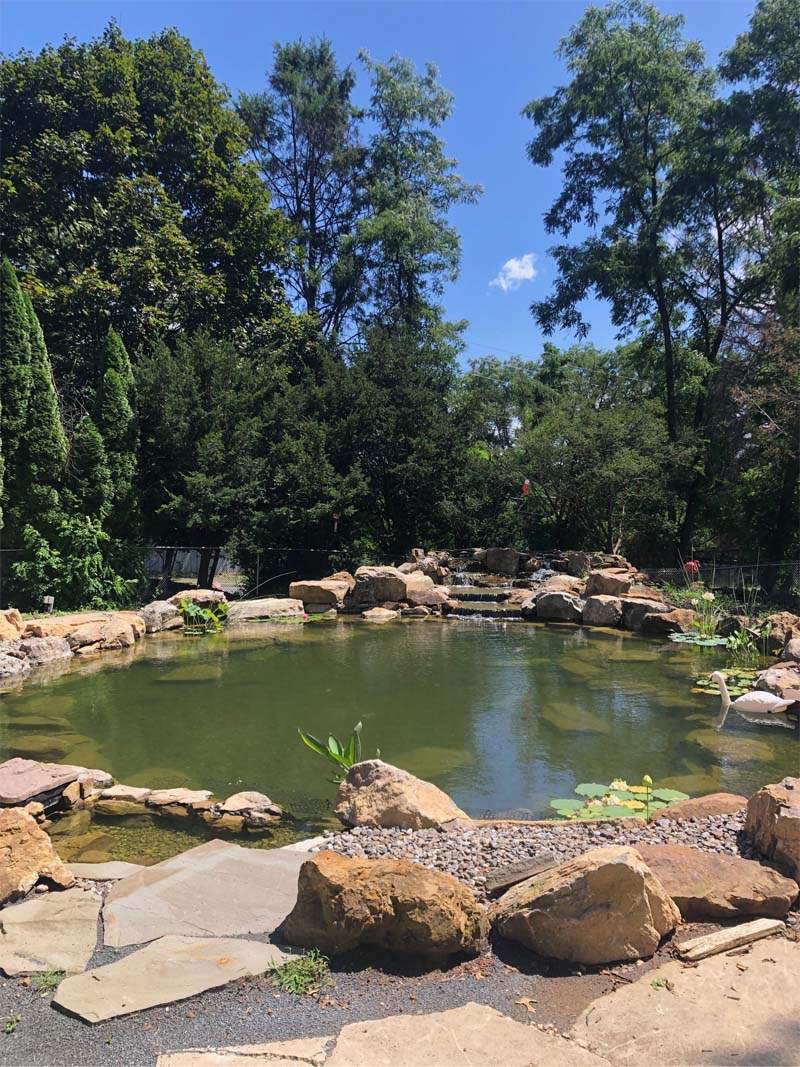 ---
Virtual Travel Escapes
Dr. Radwa Saad understands the value of relaxation during dental procedures. To further enhance the patients' experience, each room is equipped with a large TV featuring a carefully curated selection of travel destinations. Patients can immerse themselves in the breathtaking beauty of serene locations, helping them drift away to a tranquil state of mind.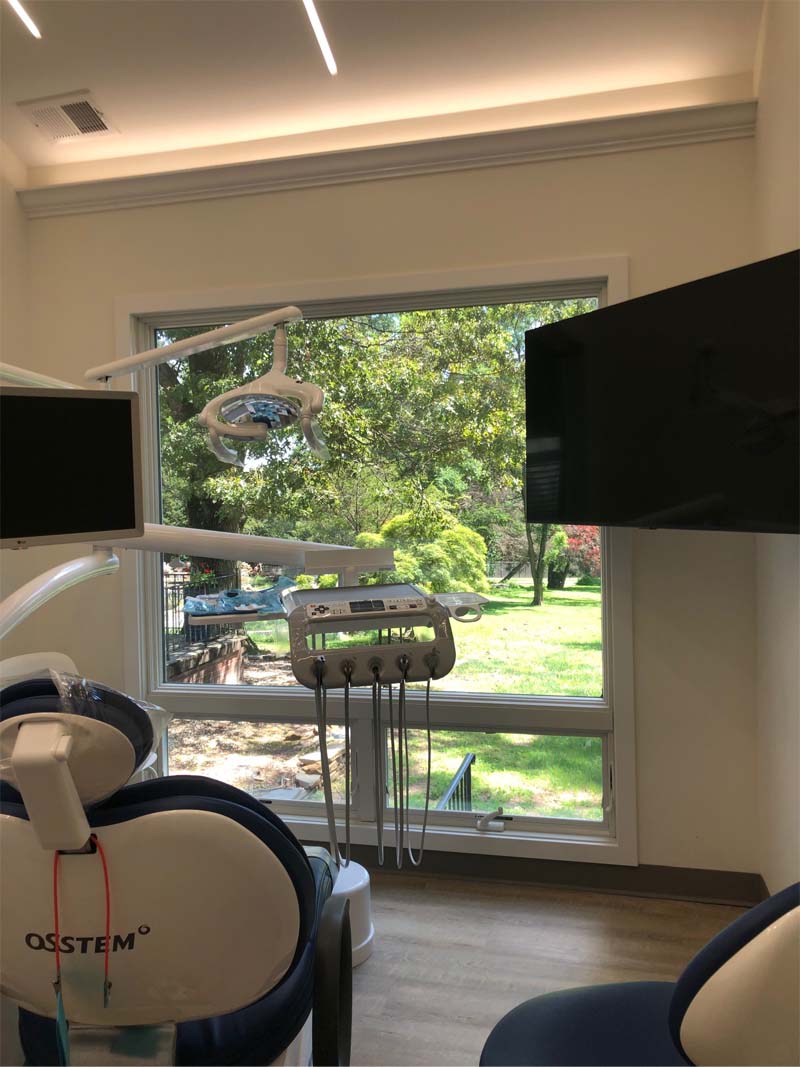 ---
Zen Mood Setting
The ambience within each dental room is carefully curated to evoke a sense of peace and tranquility. Soft, soothing music complements the aesthetic appeal of the room, promoting a state of relaxation throughout the dental visit.
---
Massage Chairs
Patient comfort is paramount in Nature-Infused Dentistry. To ensure the ultimate relaxation experience, dental chairs have been replaced with state-of-the-art massage chairs. Patients can now unwind during their procedure and leave feeling refreshed.
---
Koi Pond Experience
As a gesture of gratitude, each patient gets the opportunity to interact with nature firsthand. Outside the dental building, a magnificent pond featuring graceful koi fish and waterfalls has been constructed. Patients are invited to feed the fish, fostering a deep connection with nature that leaves them feeling appreciated and valued.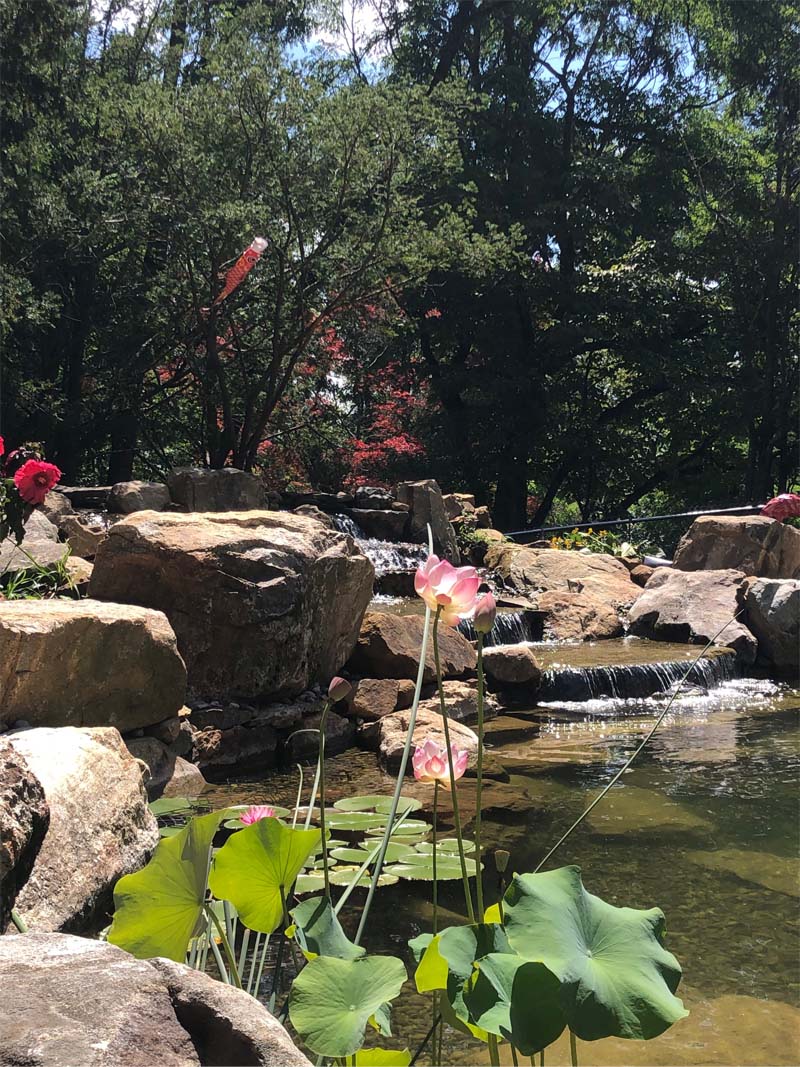 ---
The response from patients has been overwhelmingly positive, with many expressing newfound joy and excitement at visiting the dentist. Nature-Infused Dentistry has succeeded in reducing dental anxiety, making routine check-ups and procedures a welcome part of patients' lives.