Meet Our Team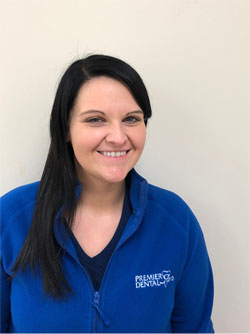 Pamela Fletcher
RDH
Pam is a graduate of Manor college and has been working as a dental hygienist for 11 years. As a hygienist she is passionate about patient care and educating her patients on how to best maintain their dental health. In her free time Pam enjoys reading, cooking, and spending time with family and dog, Jake.
---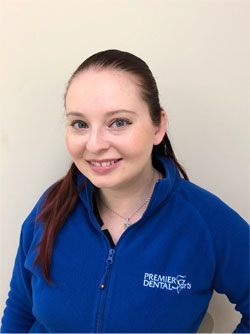 Jesica Coleman
CDA
Jesi has been a dental assistant for few years and really enjoys her work. When she is not helping the doctor perfect a smile, she spends her time reading, writing, out and about with her love ones, or relaxing with her cats. She wants to learn about whatever happens to cross her mind. While her interests and hobbies vary, the dental field is a passion of hers and she studies with the hope of becoming a dentist herself someday.
---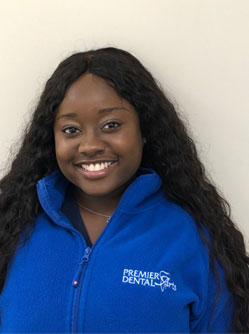 Vanesa Johnson
DA
Vanesa is a hard-working assistant who is dedicated to making patients feel at home. and comfortable while in office while getting work done she makes it her business to make sure patients walked out pleased and happy with the services they receive.
---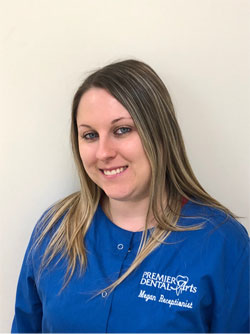 Megan Lipton
Front desk
Megan has been a receptionist with us for over 3 years now, She enjoys helping people and putting a smile on their face. I love what I do and my co-workers have became my second family! On my spare time I enjoy spending time with my son, we play soccer and watch movies together. I also enjoy spending time with my dog she keeps me on my feet!
---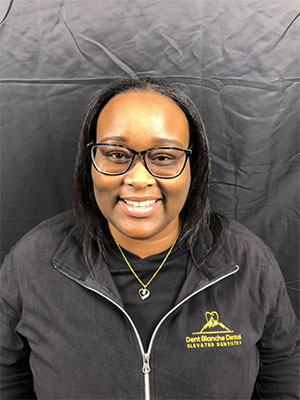 Latisha Oliver
Office Manager
Welcome to our practice! I love to find ways to help people smile. I am happy to answer your questions, plan for appointments, help resolve concerns and make your visits positive. It is important to me that each of you enjoys a feeling of ease and confidence in our office. I have been with Dr. Saad since 2014. I appreciate how positive the environment is here. We all work extremely well together to provide the best service for you. Our staff is very warm and inviting. I love the positive energy felt by everyone and I really appreciate the attentive care our doctor and team strives to provide, as individuals and collectively, to each patient.
I have 2 children, who I adore; we love to spend quality time together as a family. If you have any question or concerns please feel free to contact me!