Platelet-Rich Fibrin
What is Platelet-rich fibrin?
Platelet-rich fibrin (PRF), a byproduct of our blood, is extremely high in platelets and growth factors —the "signaling" molecules that allow communication between cells. PRF centrifuge system allows us to extract blood, separate out platelets and growth factors, and add the powerhouse combination back into your body.
How is it done?
First, we take a small amount of blood from you. Next, we place the blood into the PRF centrifuge machine, where it is separated out into red blood cells, white blood cells, and platelets. As we are performing a tooth extraction or other procedure, we can add the fortified blood back into your body to promote healing in the site where it's needed. The combination of platelets and growth factors have regenerative capabilities, healing hard and soft tissue more quickly, and help you recover faster after a tooth extraction. We're excited to offer PRF treatment at Dent Blanche Dental. If you're interested in learning more, there are a ton of articles and videos online, or you can talk to Dr. Saad at your next appointment.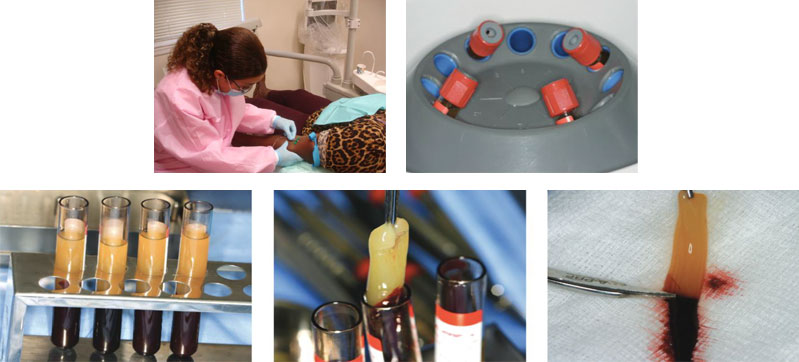 ---
What we use PRF for:
Sinus Lift
Socket preservation
Preparation of implant site
Soft tissue healing
Periodontal disease treatment
Gum recession