Meet Dr. Saad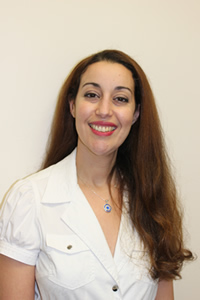 Dr. Saad graduated from the Faculty of Dentistry, University of Manitoba with Honors, where she earned her DMD. She was on the dean's Honor list, and she was a recipient of many dental student awards in Periodontology, Practice Management, Treatment Planning, Pediatric Dentistry. She is board certified in Canada as well as in the United States.
She was selected as a "Top Dentist" by the Consumers' Research Council of America in 2010, 2011, 2012, 2013 and 2014. She was also selected as "Top Dentist" in the South Jersey Magazine, June 2013, and 2014 Furthermore, She was selected as "Doctor of Excellence" in 2013.
She graduated from the Faculty of Oral and Dental Medicine, Cairo University with Honors where she earned a Bachelor of Dental Sciences, before working as a Faculty member. She is an Invisalign provider and is a trained provider on Implant surgical placement, restoration, and aesthetics.
Dr. Saad's main focus is on improving the patients' oral health as well as restoring their function and aesthetics.
She moved to New Jersey few years ago to join her husband who works as a professor at Rutgers University. She speaks English, French and Arabic. She enjoys traveling, gardening, fishing and spending time with her husband and two sons.
Dr. Saad belongs to the following Associations:
American Dental Association
New Jersey Dental Association
Mercer Dental Society (President)
Canadian Dental Association
Manitoba Dental Association
Egyptian Dental Association
Dr. Saad is an Invisalign Preferred Provider and was selected "Top Dentist" by the consumer council for 2015.
Dr. Saad is a Fellow of International Congress of Oral Implantologists (ICOI), an executive board member of Mercer Dental Society and names "Top Dentist" by consumer affairs in 2018.
---
Dr. Saad Receives Award
Dr. Saad Dr. Saad received the Distinguished Service and Dedication Award from the New Jersey Dental Association.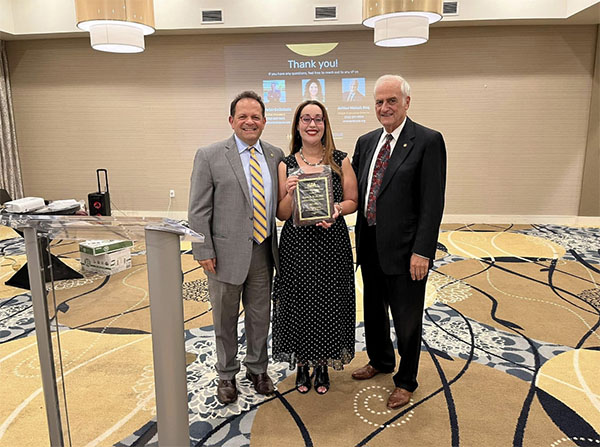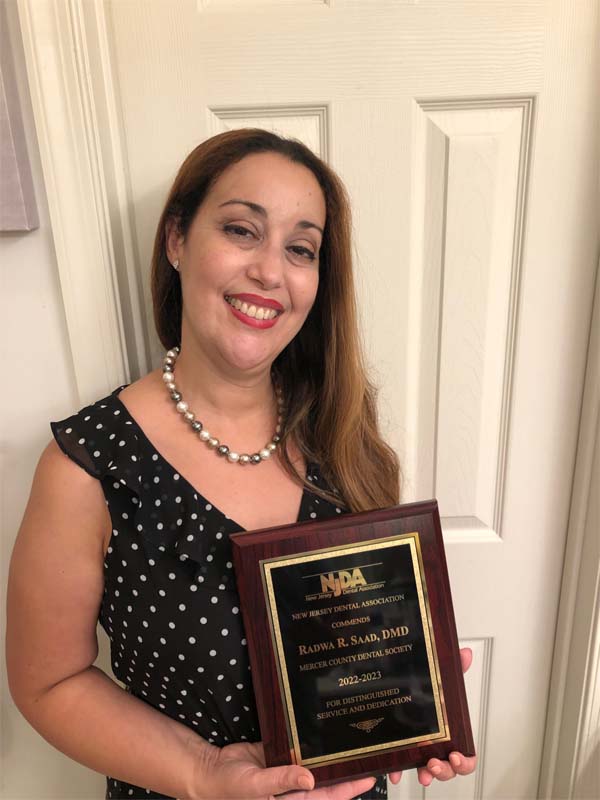 ---
Dr. Saad's Day Care Presentation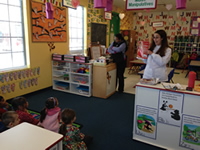 Dr. Saad was asked to introduce the dental world to a local day care. The toddlers were introduced to the function of teeth and mouth in general, the proper nutrition, and the different ways to clean and maintain the teeth. The toddlers had fun brushing their own teeth, flossing, singing and dancing with "Dino".